Testimonials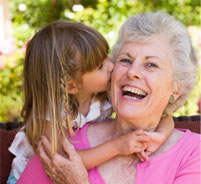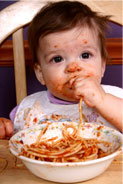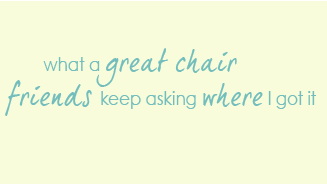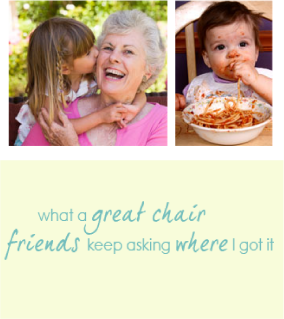 Thank you, Matt. We received the
youth chairs
and are very pleased with their quality. We look forward to finishing them and using them soon. We also appreciated the service we received from your company and the personal touch of having you as our representative.
- Barbara, NJ
Received my order-love it-perfect for my granddaughters 1st birthday!!! Thanks for prompt delivery!
- Sharen, MO
Really happy with the youth chair we ordered, UPS dropped it off this afternoon, we'll paint tomorrow. Thank you.
Kindly, Linda
Hello, just wanted to let you know that my order of two youth chairs arrived at my home safe and sound today and we are very pleased! Thank you for a quality at a good price, great customer service, and fast shipping!
- Laurel, IL
Thank you for your quick response to my e-mail. I appreciate so much all the help you have given me!!! From the time I placed the order for the bar and stools on Feb 3, through April 8 - you have always been kind and you certainly live up to your title "Personal Sales Representative"..... Thank you again for your care and concern,
Sincerely, Dede
Thanks for an extremely pleasant transaction! My order was received on Saturday and it is everything that I had hoped.
Thanks again, Shane
I got a Captain's Youth Chair as a Christmas present. My daughter loves it. More importantly we have plenty of chairs at the table for when we have the grandparents over for dinner. What a great chair! Friends keep asking where I got! So glad to recommend you!!!
Thanks,Laura
Boone, NC
So far, I'm so impressed w/your company I'm in shock! You had the items I searched long and hard for at a great price, and you've got great customer service to boot!
Thanks, Jill
I just wanted to say thanks for the great chairs! They are exactly what I needed and they are very nicely made! I like them so much I have already told several people about your chairs and your company. My sister and brother in law will probably be buying a few from you soon also. I have already sent them the link to your website. Thanks again for the great chairs, prices and fast delivery!
Katie
I just wanted to let you know that we have received our new coffee table and it looks great. Well worth the wait. Thanks again for all of your help. The next time I am in the market for furniture, I know who I will be buying it from. You have been most attentive and prompt during the stages of our purchase and I would like to extend my greatest appreciation for your professionalism and service. Take care.
Leah
I finally moved and my husband put together the bed. It is great. It is so comfortable and extremely sturdy. Thank you for all of your help.
Nancy
Thanks for all your help- you've been great. The chair I've already received I stained and then sanded really well then varnished. It looks fantastic.
Sharon
I received the bed and just wanted to thank you for all of your help.
Nancy
Thank you. Great work you guys did on this.
Eduardo Garcia
Your company is one I'd want to use again if the need arises. Thank you so much!
A satisfied customer,Carol
I just received our chairs--The girls love them--Thank you for all of your help....
Have a great holiday--Wendi
I received the two chairs today and they are perfect. Thank you so much for the quick response!
Tarla
I just wanted to let you know it arrived all double boxed and is fine - we are very pleased with how fast and professional you were --- thank you very much
Dennis and Carol L
Thanks so much, My daughter absolutely loves her chair!
R.R.
I just wanted to say that I received and put the bed together. It is wonderful. I found the directions easy to follow and am very happy with the quality of the bed. I am really impressed with your company and will recommend you to all of my friends. Thanks so much!
Thanks, Tara
The youth chair arrived at my daughter's home yesterday, and little Maeve is thrilled to have it! Thank you so much for your attentiveness and personal service with this transaction...and so efficient! You have a great business, and I wish the very best for you and your company. Best regards,
Andrea M